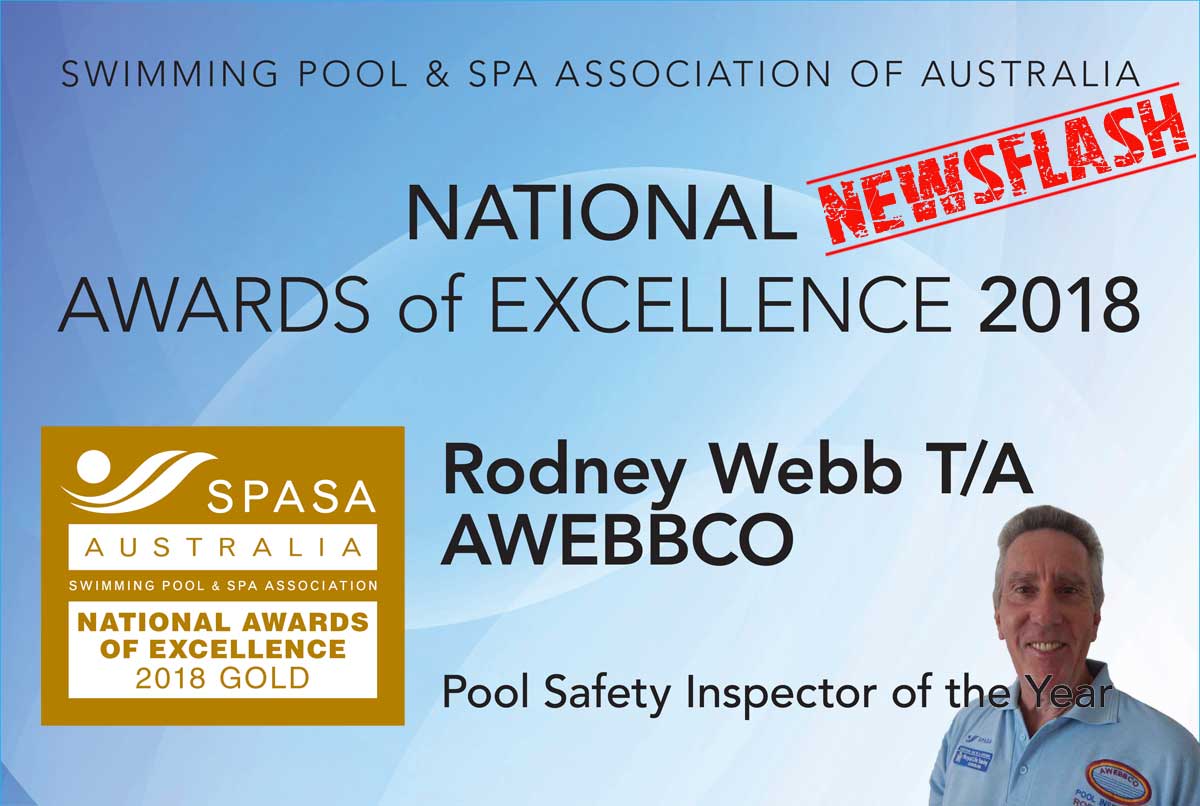 Rodney Webb (AWEBBCO) Recipient of prestigious SPASA Australia 2018 NATIONAL 'GOLD' "Award of Excellence" for Pool Safety Inspector of the Year" at the Splash Convention held on the Gold Coast.
The SPASA Australia Awards of Excellence are the swimming pool and spa industry's most prestigious awards, attracting entries from every region in Australia and showcasing achievements in construction, design, manufacturing, supply, products, retail and service.
These awards provide our members with the only Australia-wide opportunity to showcase their best efforts to their peers, industry, government and their local community. These awards are the ultimate recognition of being leaders in their field.